Game Of Thrones Characters Get A Bollywood Twist
Have you found yourself wondering what Game of Thrones would be like if it wasn't based on the narratives by George R. R. Martin? What if it was a "rishte mein toh hum tumhare baap lagte hain" spin-off instead?
If you have, you are somehow not alone.
We stirred the Game of Thrones characters, mixed them together with Bollywood, and added a dash of drama to give them a twist. Now, the following listicle might not blow your mind but a couple of chuckles here and there are definitely guaranteed:
1."Koi dhanda chota nahi hota, aur dhande se bada koi dharm nahi hota."


Petyr Baelish aka "Littlefinger" is a shrewd businessman. As an owner of a brothel, he is also a procurer in the truest sense of the word, and he understands his market well.
2. "Dr Prem Khurana, iss dhandhe mein sabse purana."

What, you thought that red hair was natural?
3. "Kabhi kabhi kuch jeetne ke liye kuch harna bhi padhta hai, aur haar ke jeetne wale ko baazigar kehte hain."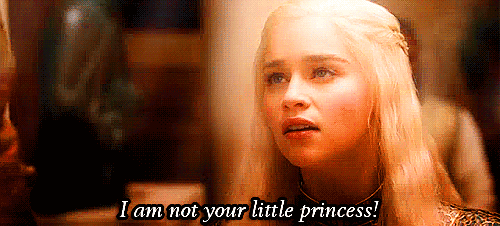 4. "Unke ek sawaal, humare do-do jawab. Sawaal ek, jawab do.
The man who never fails to throw around the term: "Let me give you some advice, bastard."
5. "Ek baar jo maine commitment kardi, uske baad toh main khud ki bhi nahi sunta."
6. "Jo main bolta hoon wo main karta hoon, jo main nahi bolta wo main definitely karta hoon
If you want to feed your Game of Thrones fervour, then we have just the right news for you. Get Game of Thrones Trump Cards and Game of Thrones designer phone cases by Baefikre here.
---